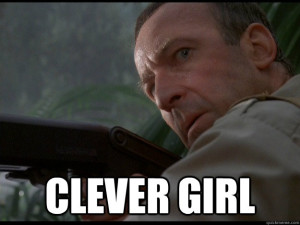 I've been vague Tweeting from the Some Other Castle Twitter account about this site because I'm kind of a jerky pants and enjoy riling up the Internet. Since I've got this delightful blog space it might be time to tell you guys exactly what's going on here.  The Some Other Castle website is getting a redesign and relaunching! It's going to be a bit different than it was in the past so stay with me while I explain everything.
First let's get the bad news out of the way. As I discussed in a previous post Some Other Podcast will not be returning. That show was a product of Leah and myself. I'm going to archive that thing and in a future post I'll tell you guys how to acquire the episodes should you want to hold them in your podcast vault forever. I realize the fact that SOP is not returning will bum a lot of you out and I'm sorry about that. I'm hoping you'll at least give this new project a shot before you write the site off forever.
The good news is that the SOP sized void in this site will be filled by not one but two new podcasts. First up is the Ranting After Dark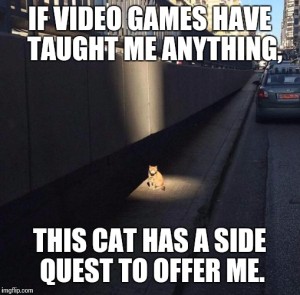 Podcast (aka the RADCast). This show is going to have a similar format to SOP. It will be 2-3 people per show talking largely about video games with food, beverages, and nonsense tangents thrown into the mix. The difference is I now have a pool of folks to pull from instead of just two standing co-hosts. This setup allows us to avoid the issue where we are constantly talking about the same two games week to week. I can pull people together that have an active interest in the news of the week or the game of the minute. It provides diversity, freshness, and variety to the banter and breadth of topics we can touch on. The other major benefit is that it removes some of the scheduling stress. Ultimately any two people from our pool can be on the show which means if I'm tied up or someone else is there are enough folks to get together. I also have some editing help in the group which is a delight. RADCast should be recording in the next week and I'm hoping to launch the first episode over the weekend if all goes well.
The second podcast in the mix is something I've wanted to do for a very long time. Thanks to the help of Justin from Last Save Loaded it will be called the Invitation Only Podcast. The premise here is super simple, it's myself and one guest and we are going to talk about whatever we want. Originally the goal was to restrict the discussion to one single topic but I like the idea of organic conversation between myself and a guest. The delightful thing about this show is that it doesn't have to be about video games. I can reach out to all kinds of people and I have a place to put these shows that don't necessarily fit into our main podcast feed. It lets me have guests on without disrupting the normal podcast flow. The first episode of this show was recorded last year and I slept on editing it. Well it's nearly complete and I'll drop it very soon. It was a conversation almost completely about Earthbound. It was a happy making experience for me and I'm super pumped to finally release it.
Now that we've talked about audio let's talk video. We've got a Twitch channel and a YouTube channel ready to go. There will be Twitch streams from various members of the staff including myself and there will be recorded videos and maybe even some whole game play throughs up on the YouTube channel. You'll get to see and hear a bunch of us play games and that is rad. I don't have a firm start date for video content but I will drop a post and some Tweets when we have that figured out. For now do me a personal favor and follow the Twitch and YouTube channels by clicking the links below. I threw a link to our Twitter account in the mix as well because you like nonsense and I like Tweeting nonsense from that account.
To Recap, in the next few weeks you will see:
An episode of Invitation Only
An episode of RADCast
Video content on Twitch and YouTube
An "About" page describing the staff and where you can find them on the Internet
A redesigned SOC
A lot of Tweets from me that include GIFs
Thanks for taking the time to read my WALL OF WORDS OMFG. I'm really excited about this site, the podcasts, and the super great group of folks that I have somehow talked into participating in my nonsense. I'm going to do my very best to make sure we produce consistent, fun content that helps you guys get through the day. I can't say enough how lucky I feel to have all the support I've been shown over the years. That support combined with some wonderful friends is what has given me the push to finally make this happen.
Now that all my emotions are out of the damn way it's time to return to regularly scheduled nonsense……EVERYBODY DANCE NOW!